Add additional users to help administer your Snowball account on behalf of your organization.
Please Note: The users that you add here will be able to see and do all the same functions as you, such as configure campaigns, run reports, and access potentially sensitive banking and supporter data. To request removing a user, email support@snowballfundraising.com.
Step 1:
Navigate to Settings, then Manage Users.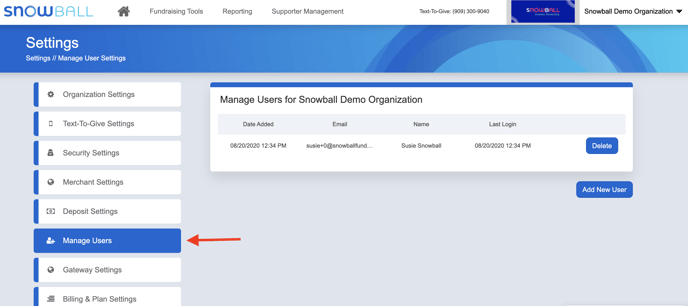 Step 2:
Click on "Add New User." You will need to enter the user's email, first and last name, and contact phone number.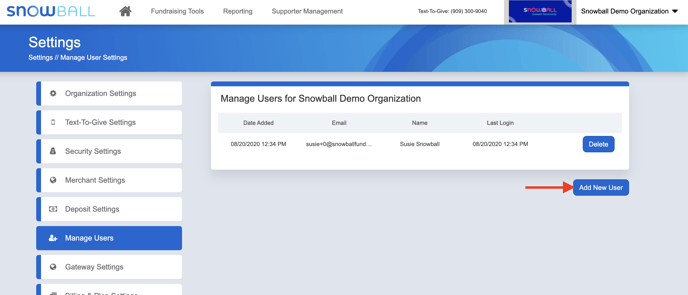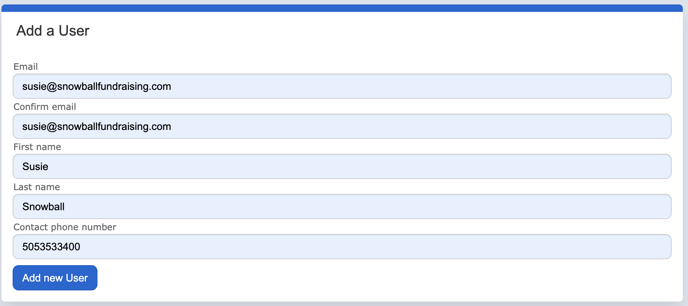 Once added you've entered their information and clicked "Add New User," your user will receive an email with login instructions